Nashville Commercial Roofing Contractors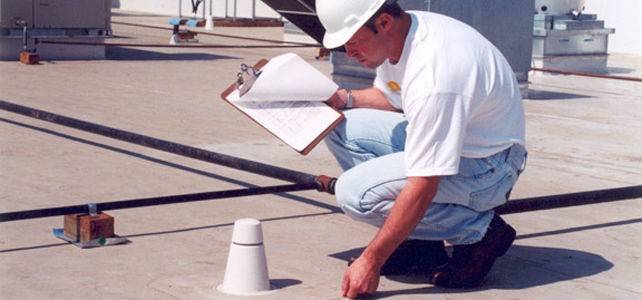 As a Nashville Commercial Roofing Contractor, we are experts at installing Commercial Roofing products, such as TPO, EPDM, PVC, Elastomeric Coatings and metal roofing systems. Since we are local, You can trust that Nashville roofing company is fully licensed, insured and bonded. If you need commercial roof replacement or roof repair and are looking for one of the premier roofing companies in Nashville TN. Then look no further. We pride ourselves on quality roofing, by using quality roofing materials, we can do a quality job and offer excellent customer service and warranty's.  We go the extra mile for our local clients. Hopefully we will be your first choice when it comes to all your roofing needs in the TN area.

Nashville Commercial Roofing
We have decades of experience in the roofing industry. Combined with great customer service and quality of construction, it's easy to see why Nashville Roofing Company continues to be the choice for commercial Roofing in Nashville. We install specialty roofing systems such as  Elastomeric Coatings, PVC, TPO, and EPDM.  We also install metal roofing, specializing in standing seam metal roofs.  At Nashville Roofing Company, we understand what it takes to get the job done right. Therefore, we will not just meet, but surpass your expectations. when you need us, we are there for you. Also, we pride ourselves on commitment, excellence, and superior roofing knowledge in Nashville and middle Tennessee.
The Nashville Commercial Roofing Pros
Our reputation as a roofing contractor has come through providing great customer service and hard work. You can count on us for new commercial construction, roof replacement as well as commercial roof repairs. Providing the highest quality roofing for the Nashville and middle Tennessee area is our commitment to you. You will be glad you chose us for your commercial roofing replacement or repair needs. We want to be your Nashville commercial roofing contractor. So give Nashville Roofing Company a call today at 615-800-4355.
Roof Repair Insurance Claims
If your business has been damaged from a storm and needs roof repair, we have the resources to help expedite the process. We have several representatives on staff that know how to submit the required paperwork and the knowledge to effectively speak with your insurance adjuster. We are the premier roofing company for roofing services in the Nashville TN area. Proudly serving Nashville, Brentwood, Franklin areas to include Davidson, Williamson counties and surrounding middle Tennessee areas.