Roof Repairs
Free Estimates on Roof Replacement – Residential or Commercial
We will come to your home and do a free roof inspection and take photos to show you any damage we find. Then you can make an informed decision on whether to repair a leak or replace the roof.  If  damage was caused due to wind or storm, we can help you work with your insurance company and possibly get the entire roof replaced. We are experts at working with insurance companies and know how to get them to pay for a whole roof even if it was only partially damaged.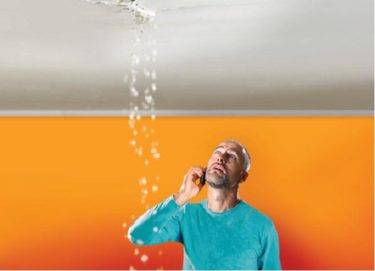 Is your bathroom or kitchen ceiling leaking?
It could be the rubber seal on the vent pipe that goes through your roof is old and needs to be replaced.
Your house has several of these on the roof. Usually if one is bad, the others will soon be going bad as well. We guarantee our vent pipe repairs will not leak until the next time your roof is replaced!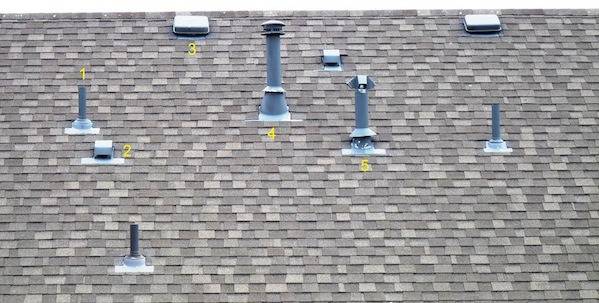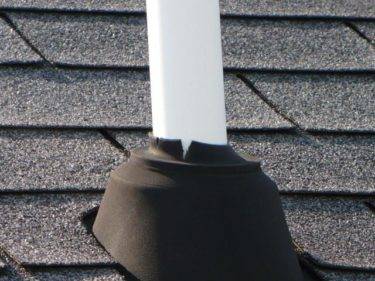 Chimney flashing and roof valleys are other places that commonly leak.

When you call us for roof  repairs we will come out to inspect your roof for leaks and past storm damage. We will also check the chimney flashing and any other flashing you might have. Valleys need to be inspected due to the amount of water that flows down them when it rains. Also we will look at any other "through the roof" areas. Such as skylights, satellite dishes, roof vents etc… to see if everything looks like it is in good condition.
Roof Repairs, Leaks and Missing Shingles
Just because you have a leak or a few missing shingles does not always mean that it is time for a new roof. However, these are issues that need to be addressed before they cause serious damage to the interior of your home. If you are noticing spots on the ceilings in your home or shingles appear to be loose or missing on the roof, contact Nashville Roofing Company today for an assessment of your roof. We will give you an honest assessment of any damage and any roof repairs needed.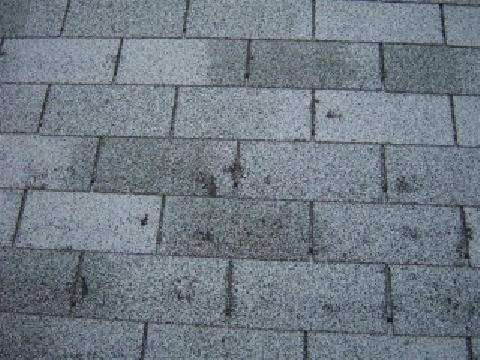 Hail Damage Insurance Claims, Free Inspection
Hail can damage your shingles like in the photo above. Then you will notice spots where hail has caused the surface of the shingle to be removed. When that happens, roof repairs will not help. Therefore a whole new roof will be needed and should be paid for by your insurance company. In severe cases the hail can penetrate the shingle causing a leak into the attic below.
If you have have had a hail storm, call us and we will meet with you you and take a look at your roof and help you through the insurance claim process. We will do the roof repairs your roof for whatever the insurance claim amount is.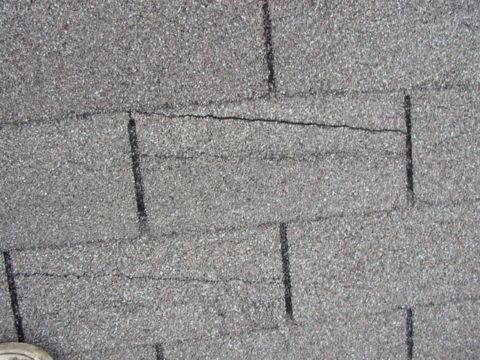 Wind Damage Insurance Claims, Free Inspection
High winds can damage your shingles by folding them back. Normally the shingle will lay flat on top of the one below and stick to it with a thin layer of tar. Because once the wind blows it back and folds it over, it breaks the bond. So, if the wind blows them back and forth a few times, it will blow them right off. This is what causes shingles to be missing after a storm.
If you have have had a storm with heavy winds, call us and we will meet with you. We offer a free inspection for a new roof insurance claim. After we inspect your roof, we can help you through the insurance claim process. We will repair your roof for whatever the insurance claim amount is.